Newcastle United captain Jamaal Lascelles is confident that Newcastle United will preserve their Premier League status beyond the current campaign. The centre-back, who has been influential towards the Magpies' upturn in form, believes the presence of Rafael Benitez gives the squad the added confidence over their relegation rivals.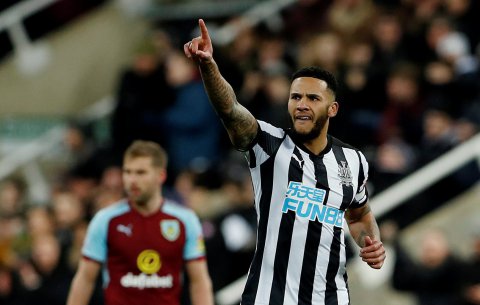 The Magpies are currently just two points clear of the relegation zone after throwing away a two-goal lead against Bournemouth in the final 10 minutes of the game. Despite that, Newcastle's form has vastly improved over the past few weeks, and a victory over Manchester United earlier in the month has given the club fresh belief in their relegation battle.
In a report covered by The Mail, Lascelles said: "Since the manager has been here, the club has been on the rise and the city has been really upbeat. Things have been really going well so we are going to try and keep it that way. At the minute, we are playing really good football.We wish we were in a better position than we are but there are still 10 games left and the way we are playing I think we are going to be more than safe."
Benitez has regularly spoken about the lack of big-name signings this term, but there has been a change of mood within the squad of late. Dwight Gayle found his scoring touch during the recent draw at the Cherries where he bagged a brace whilst Jonjo Shelvey has also stood up with standout performances from the heart of the heart of the midfield.
With just 10 games left, there is a lot of unpredictability in the bottom of the standings, but the Magpies may have capitalise on the games against Southampton and Huddersfield Town in the next month as they have a much difficult end to the season compared to some of their relegation rivals. The club have to face four of the Premier League's top-six before the conclusion of the campaign.