The Football Association has fined Newcastle United player Jack Colback £25,000 after he accepted a misconduct charge regarding soccer betting.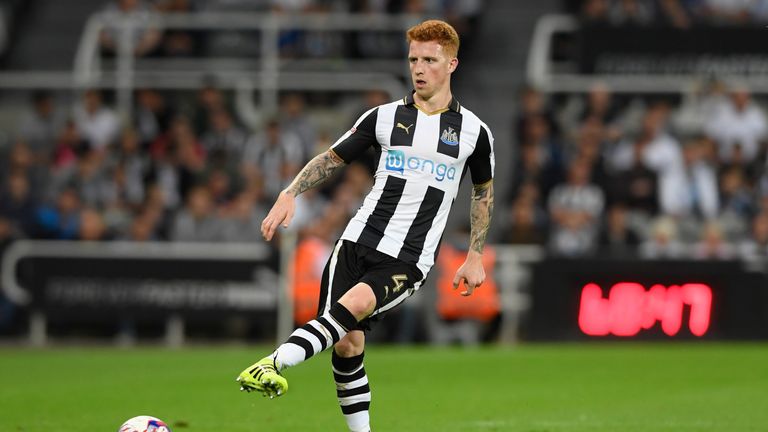 Colback flouted the FA rule E8 regarding betting. The rule demands that players, coaches and match officials not place any bet on results, progress or any other aspect of, or occurrence in, a football match or competition.
Colback was discovered to have broken the law on March 16 this year after Newcastle lost 1-0 to eventual Premier League winners, Leicester City. H also placed bets on the 1-1 draw between Newcastle and Sunderland – his former club.
The FA charges did not involve games involving Sunderland but those that he placed as a Magpies player. The 27-year old was not in the squad that lost 1-0 to Blackburn as he was sidelined with an eye problem. Newcastle are set to play Hull on Tuesday evening in an EFL Cup showdown and it is unclear if Colback would feature. Aside Coulback, Kyle Lafferty and Martin Demichelis have been charged with flouting soccer betting rules introduced by the FA two years ago.

The Tigers will be hoping they get past Newcastle to book their spot in the last four of the tournament.
"We have progressed in this cup and now we get to this stage it is important we maintain momentum," Coach Mike Phelan said.
Phelan added that the players are looking forward to it after getting this far in the competition. Newcastle boss Rafa Benitez said it is a motivation to play a Premier League side despite their home advantage. He says the team has "the right motivation and the concentration to do well" against Hull and book a place in their first semi final in 11 years. Liverpool vs., Leeds is the other Tuesday EFL fixture.